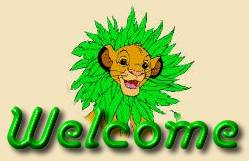 Jackie's Lion King Page
A special person who really loves
the Lion King and especially
Nala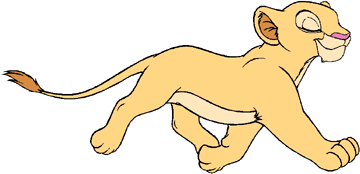 As Simba's best buddy, the little lioness cub
Nala is ready to go anywhere and do anything that
he does! Unimpressed with Simba's future kingship,
she teases hin good-naturedly when he puts on airs.
Nala has courge and bravado enough to hold her own
in any situation. A true friend, she will stand by
Simba and as she matures into a beautiful lioness
she will grow to love him with the same enduring spirit.
Visit Jackie's Special Little Lion
Cody

Return To
Gremlin's Grove


I hope you enjoy your visit.
Please sign my Guestbook before you leave


[ The Lion King Ring | Previous | Next 5 | Random | Next ]
This The Lion King Ring. site is owned by Jackie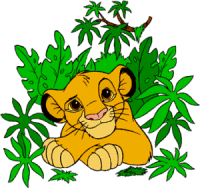 Site Created By Gremlin
cjhotaling@hotmail.com