MintCreek Milo the Magnificent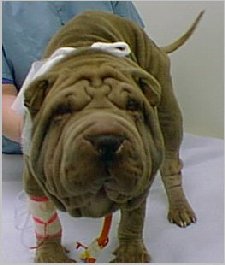 In Memory of Milo
Nov 23'97 to Oct 25'98

He was a mommy's baby, a real little momma's boy,
He filled the hearts of many, with so much love and joy.
His life is wasn't easy, so much burden he did face,
we tried our very best, to keep him very safe.
The surgeries, the hospital trips, stitches, staples and pills
I'm sure the little guy, had his share and had his fill.
I know he's waiting at the bridge, he see's the tears I cry,
If only I could have had the time. At least to say good-bye.
Yet he chose the time to leave, thinking best I not be there,
knowing I would have done anything, to show how much I care.
Maybe he was right, it was best I wasn't at home,
He had a place to go, and needed to go alone.
He wouldn't want me crying, he know's I loved him dear,
and that deep down in my heart, I would have done anything
to keep him here.


" Milo I know you see me, and know the hurt I feel is deep,
and I know the day will come, to cross that bridge,
together we will leap"


LOVE MOM
Oct. 26.98

Milo's Page

The above Poem was written by:
Patti Brooks




This page has been visited

times.